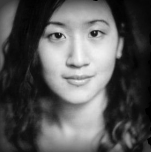 ShiZ'ka began playing the piano at the age of 4 and studied with renowned Japanese teachers, Toshimi Sakou, Keita Kosaka, Makoto Yamahata and Mako Okamoto.  At the age of 17, Shizka was a finalist in the Japan Classical Music Society competition. She continued her studies at Doshisya Women's College of Libert Arts as well supplementing her classical training with studie ​s in jazz in Japan with Makot Takenaka, Yoko Yamamoto and at the Berklee College of Music in Boston.  She became very serious about playing jazz until celebrated Japanese oboist Akira Shimizu, recognizing her immense talent, encouraged her to concentrate on classical music, rather than commit solely to jazz.

ShiZ'ka has performed extensively in Japan and now in the United States, has given her first series of piano recitals, most recently at the Third Street Music School Settlement and chamber music at the Mount Sinai Guggenheim Atrium, a wonderful new series at Mount Sinai Hospita l.

ShiZ'ka maintains private teaching practices in New York and in Connecticut.   Her enthusiasm for performing extends to her desire to help others to experience the same joy and believes in giving people courage through her teaching. Her strict upbringing has taught her that there are many ways to learn, and all ideas have to be highly respected. Her way of teaching is not just

to "teach," but to respect each student's unique needs and ideas.

​​